The family of bullied Keaton Jones have faced a backlash online following allegations they've been asking for money and have racist views.
A Facebook video of the US schoolboy talking about being bullied went viral earlier this week and celebrities posted their support.
But now they've faced online criticism after photos emerged allegedly showing the family with the Confederate flag.
His mum Kimberly Jones has told ABC News: "We're not racists."
The Confederate flag is controversial as it was first introduced in the US Civil War by the states fighting to keep slavery legal and some see it as a symbol of racial hatred.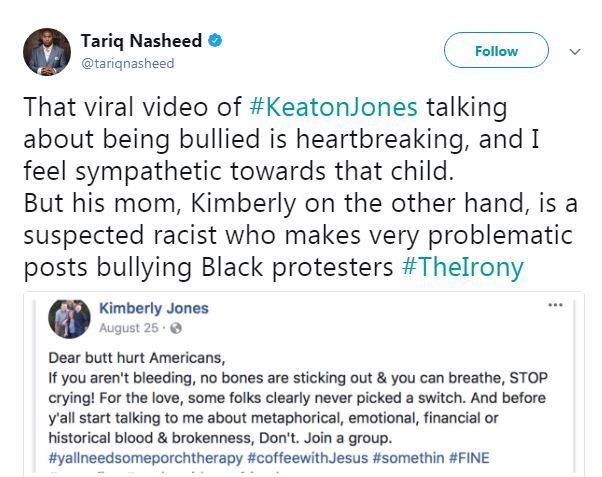 In an interview with ABC News, Kimberly said the photo with the flag was meant to be "ironic, funny, extreme".
"I am genuinely, truly sorry. If I could take it back I would."
People have also been questioning Kimberly's motives for posting the original video.
It's after someone using the Instagram account KimberlyJones_38 asked for donations for her son and linked to a PayPal account and GoFundMe page.
It is not clear whether the real Kimberly Jones was behind that appeal. BBC Newsbeat has approached her for comment but she has not responded.
It is not unusual for people to set up fake donation pages off the back of high-profile events.
Social media users, believing the crowdfunding message to be from Keaton's mother, criticised her for trying to make money out of her son's situation.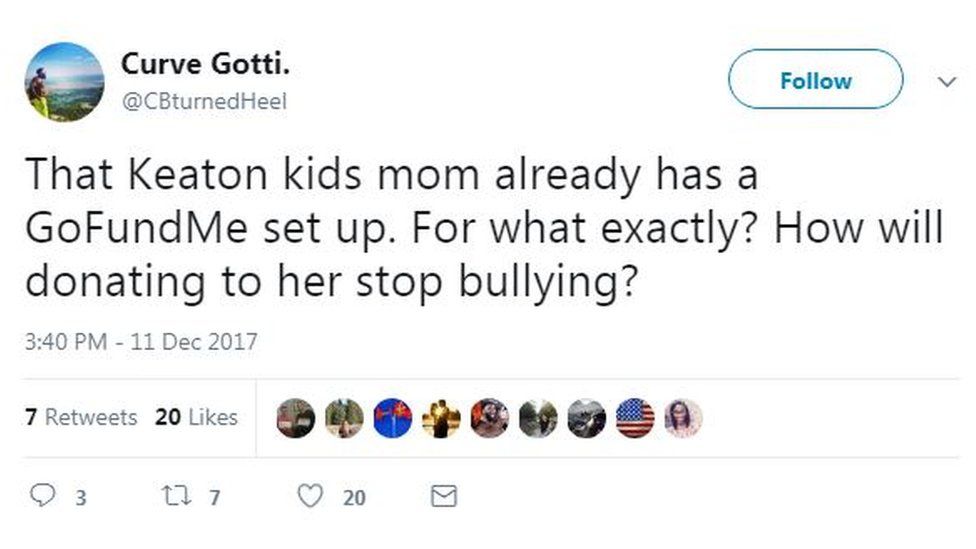 All content on the @KimberlyJones_38 account has now been deleted and a woman claiming to be Keaton's sister, Lakyn Jones, has insisted it is fake.
On Twitter she said: "We haven't received any money and don't plan on it. The gofundme's [sic] aren't by any of us."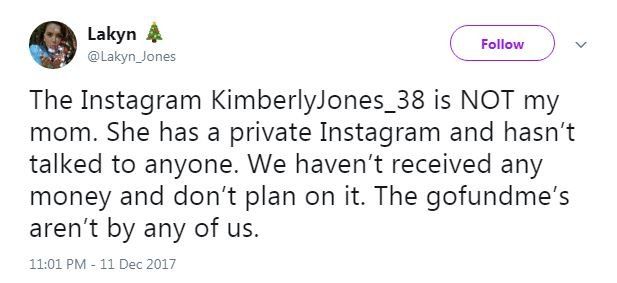 She also denied allegations the family was racist, saying: "Those who know me and my family know we aren't racist.
"My brother doesn't say the "N" word. Please leave it alone."
Rihanna and Chris Brown have deleted their original posts supporting Keaton. Rihanna put up a different anti-bullying message.
Others have reinforced the need to support Keaton despite what his family's views may or may not be.
Find us on Instagram at BBCNewsbeat and follow us on Snapchat, search for bbc_newsbeat