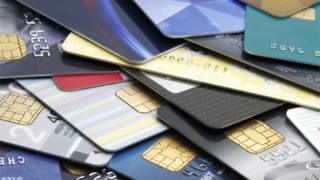 A crypto-currency called Ripple has become the second most valuable virtual cash system.
Over the weekend the value of the digital currency hit more than $100bn (£74bn) according to some market monitors.
This valuation is higher than another popular crypto-cash system called Ethereum.
Each Ripple coin is now worth about $2.34 – far higher than the $0.25 they were worth at the start of 2017.
Bitcoin still remains the most valuable crypto-currency. The value of the 16.8 million bitcoins in circulation is now worth a nominal $231bn. Each bitcoin has a value of about $13,580.
Bank payment
Ripple has sought to establish itself as a safe alternative to other crypto-currencies by emphasising its links to existing financial institutions.
Ripple was set up to help banks speed up and modernise how they pay each other. So far, about 100 banks have signed up to use its payments system. Bank of America and UBS are among its customers.
Growing adoption of Ripple seems to have driven its rise in value.
Over the weekend, three of Japan's big credit card companies revealed they had signed up to use it to handle payments and settlement.
Prior to this announcement, some South Korean and Japanese banks announced a pilot project that would use Ripple to handle cross-border payments.
Both events are believed to have prompted the bump in value.
Unlike other crypto-currencies, Ripple coins or tokens are not mined by the members of the network that processes transactions. Instead, the coins have been pre-mined and are slowly being released as the network is used.
Eddy Travia, head of crypto-cash financier Coinsilium, told the Financial Times that the higher value could be a problem for Ripple which had done well to win banks over to its technology.
"The worry is that when the price goes up so much it moves the focus from the technology to just the speculation," he told the paper.