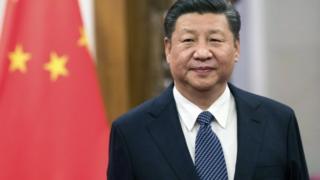 China's governing Communist Party has proposed removing a clause in the constitution which limits presidential service to two terms in office.
The move would allow the current President Xi Jinping to remain as leader after he is due to step down.
There had been widespread speculation that Mr Xi would seek to extend his presidency beyond 2023.
The party congress last year saw him cement his status as the most powerful leader since the late Mao Zedong.
The announcement was carried on state news agency Xinhua on Sunday.
"The Communist Party of China Central Committee proposed to remove the expression that the President and Vice-President of the People's Republic of China 'shall serve no more than two consecutive terms' from the country's Constitution," it reported.